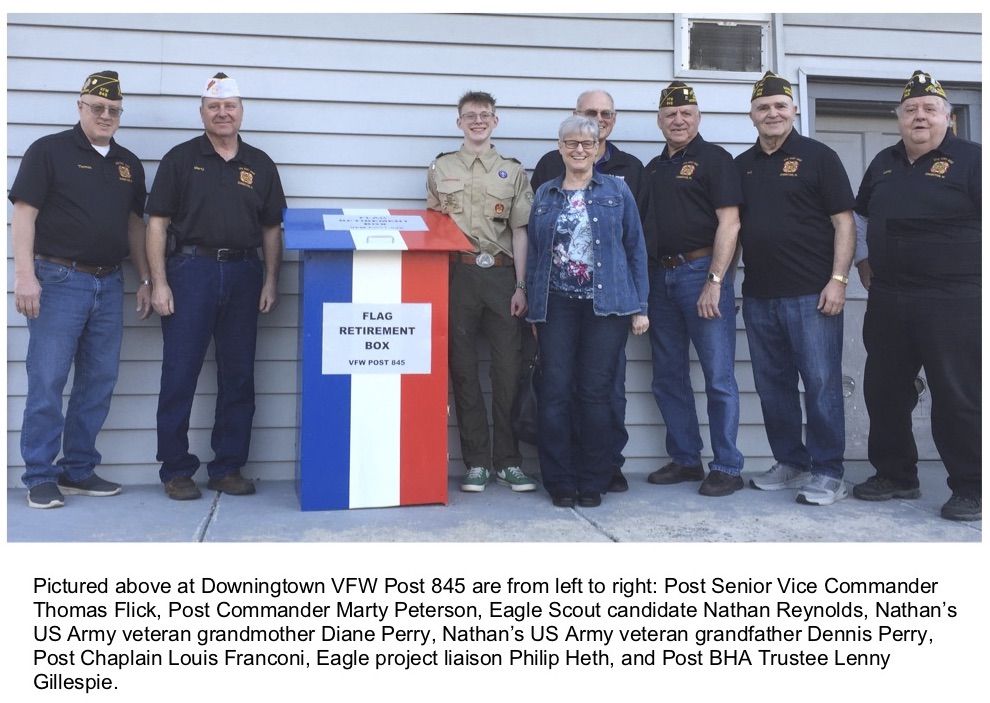 To attain the rank of Eagle Scout, Downingtown resident Nathan Reynolds had to earn a minimum of 21 merit badges and complete an approved community service project. The Downingtown STEM Academy senior chose a project that would benefit military veterans. Nathan contacted Veterans of Foreign Wars Post 845 and asked what he could do to help.
The local Post provides a community service by collecting for "retirement" American flags that have outlived their service life. Their flag collection box was showing the signs of many years of wear and tear and needed refurbishment or replacement. Nathan decided that he would build a new collection box out of wood and vinyl that would stand up to the elements.
On February 23 Nathan and his family delivered his new creation to the Post where it was gratefully received by officers and members of the post. The retirement box has now been moved to a position close to an entrance door of the post.
Next fall Nathan intends to enroll at Duquesne University to study business

law.
Pictured below are members of the Reynolds family who helped deliver the flag retirement box including Nathan's grandparents who are both US Army veterans.