The Veterans of Foreign Wars is honored each year to present our Community Safety Awards. For 2021, The Henry J. Thomas Post 845 of Downingtown, Pennsylvania, presented three awards to members of our First Responder Community for their service. Each awardee was presented with a certificate and a check for $500.00.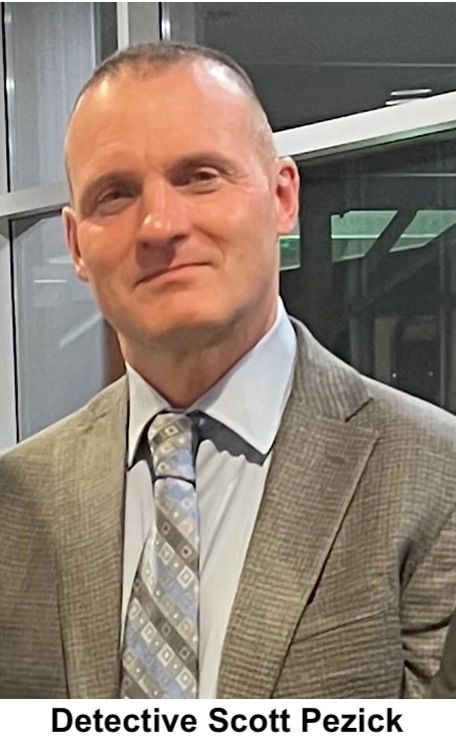 The John Radko Award, for Outstanding Police Officer, was presented to Detective Scott Pezick of the West Whiteland Police Department, Exton, PA, on January 26th, 2022, at the West Whiteland Supervisors Meeting. Detective Pezick was recognized for his dedication to the community in both his on-duty performance and off-duty volunteer service. Detective Pezick has elected to donate his $500.00 check to help local homeless veterans. We love our men and women in blue!
The Outstanding Fire Fighter Award was presented to two firefighters in our local area.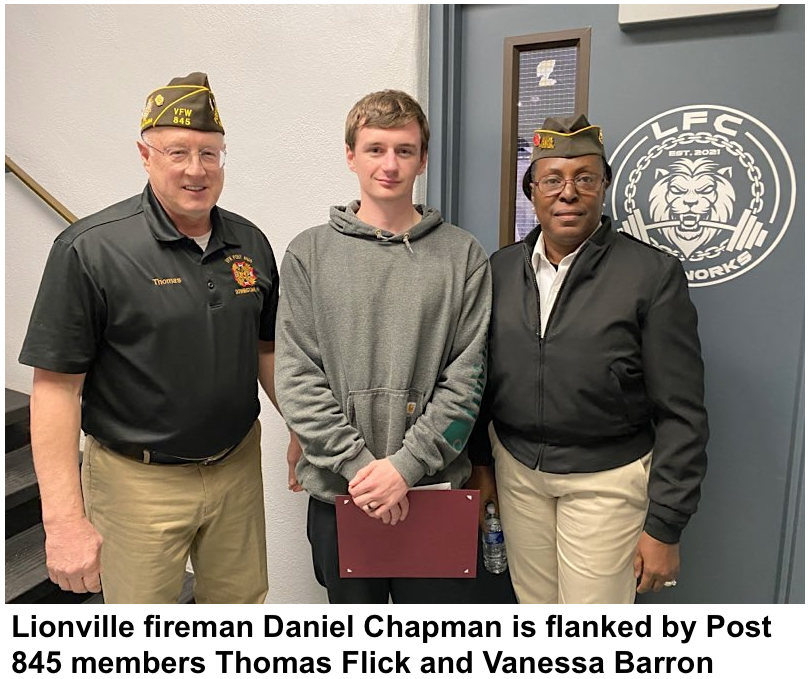 Lieutenant Daniel Chapman of the Lionville Fire Department, was recognized at the Fire Department monthly meeting at the Fire Station on February 8th, 2022. Lt Chapman's dedication to the fire service and community set him apart from his fellow fire fighters. He could be counted on to respond and lead his fellow firefighters during countless emergencies, volunteering hundreds of hours without any pay or compensation. On one occasion, he was responsible to saving a small child who had fallen into a pit and would have suffocated if not for the quick and heroic actions of Lt Chapman.
Chief John Cordisco Jr of the Thorndale Volunteer Fire Department will also be recognized at the Fire Department's monthly meeting on March 14th, 2022, for his 30 plus years of service to the community, serving in many positions of leadership, including Chief.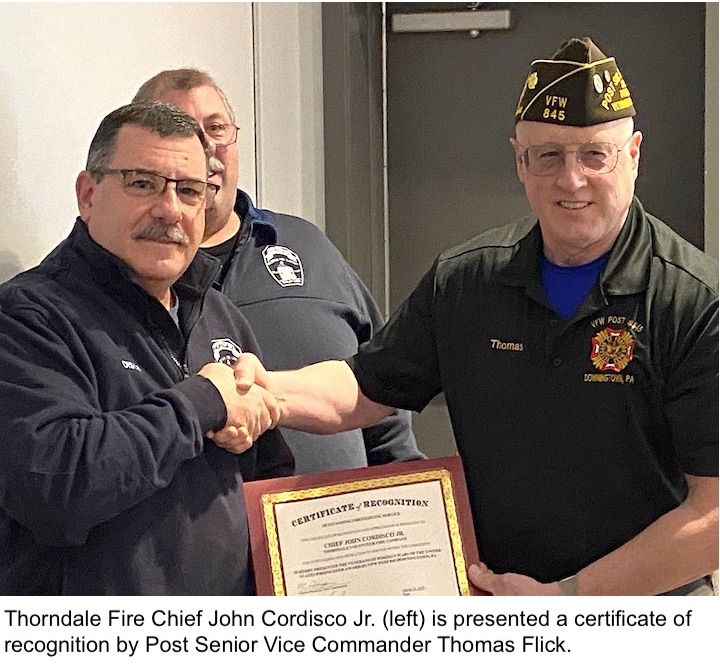 Besides his leadership skills, Chief Cordisco's mechanical skills are also credited with maintaining the fire equipment necessary to fight the fires saving the Township thousands of dollars each year in maintenance fees. Chief Cordisco performs all his services to the community without pay or compensation.
While we had hoped to recognize an Emergency Medical Technician or Paramedic for 2021, no names were submitted for consideration, which we hope to correct in 2022. The service our communities receive from our EMS Stations are vital to our health and well-being in times of medical emergencies.
VFW Post 845 greatly appreciates all personnel in the First Responder Community for their service to our communities and look forward to recognizing them again next year.