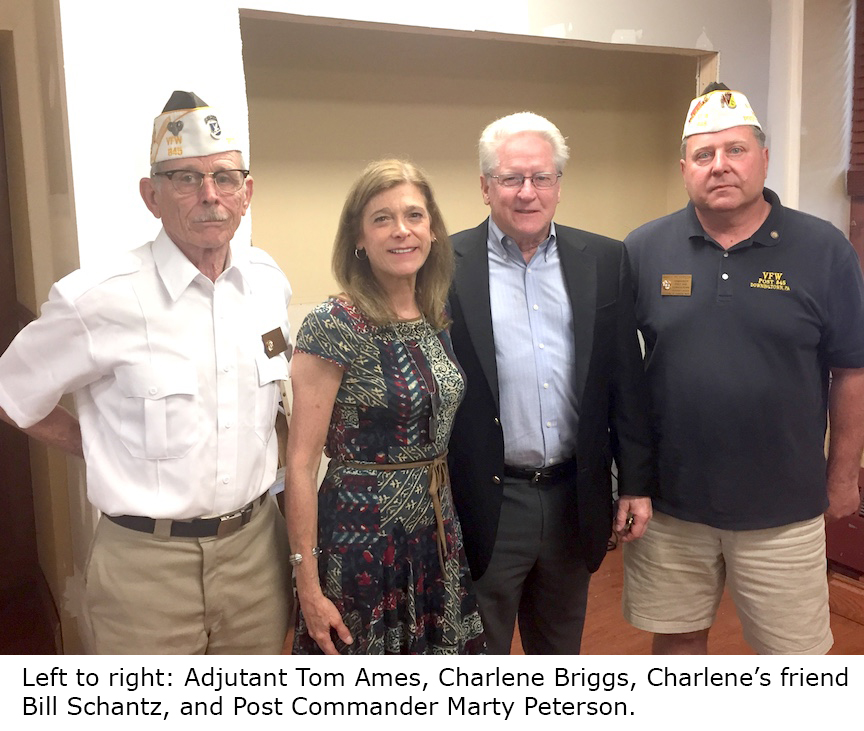 David J. Lemal grew up in Rockledge, PA, and in 1943 gave up his job-related military deferment as a tool and die maker to enlist in the US Army Air Forces. At age 24 he was a staff sergeant who served as a tail gunner of a B-29 and flew 22 combat missions over Japan.
A bachelor at the time, David wrote letters to his mother, Lida Lemal, describing what life was like for a young airman who faced danger on every mission. Those letters were saved and some 70 years later became the subject of a book authored by David's daughter, Charlene Briggs. The book title is "Letters To Lida."
Over the course of four years, Charlene and her father reread and discussed the letters that had been written throughout David's service in World War II. In the process of these discussions, Charlene developed an understanding of her father's service to his country, a deep appreciation for what he and other war veterans had experienced and the awareness that war is never truly over.
Letters to Lida was published in 2015 and has received very good reviews.
S/Sgt. David J. Lemal died at age 97 on May 11, 2019 while a patient at the Southeast Veterans' Center in Spring City.
Charlene knew how important the military was to her father and she knew that her father would have appreciated the rendering of military honors at his gravesite in Rockledge, PA. While the U.S. Air Force promised to render military honors, they could not guarantee a rifle squad to fire a final salute. Feeling that a rifle salute was important, Charlene reached out to her father's North Penn VFW Post 676 where David had been a

longtime member since his return from the war. Unfortunately, she was informed that David's home Post no longer provided that type of service.

Charlene, a resident of Downingtown, continued to ask who might provide military honors and a chain of events just by happenstance put her in touch with Post 845 Adjutant, Tom Ames.




By another amazing quirk of fate, a Vietnam veteran friend of Tom suggested he read "Letters to Lida." Tom purchased the book and he was so moved by its content that he felt compelled to contact the author. And so it was that Tom was more than mildly surprised when just a week or so after reading the book, he received a phone call from the same person he was seeking out.



Despite an almost overwhelming workload arranging a VFW contingent for Lionville Middle School bus trip to Arlington and a multitude of Memorial Day related services, Tom was able to assemble a three-man rifle squad consisting of himself, chaplain-elect Bob Fernholz, and District Commander Bill Stellfox. The trio traveled to Lawnview Cemetery in Rockledge where they presented tributes at the gravesite and fired a rifle volley to honor their fallen comrade, Distinguished Flying Cross

recipient Staff Sergeant Lemal.
Charlene was so appreciative of what Post 845 had done for her family that she made a point of appearing at Post 845 immediately prior to the June 4 post meeting to express her heartfelt thanks in person.